The Softone
Horizon Tales
(Cd, Cabezon Records)
[starreview tpl=16]
______________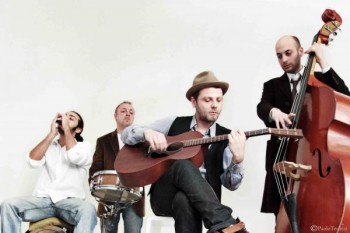 Horizon Tales è il secondo album di The Softone, interessantissima realtà del panorama indie italiano, ormai a quattro anni di distanza da These Days Are Blue, il disco d'esordio.
The Softone è sostanzialmente un progetto, una creatura dell'artista napoletano Giovanni Vicinanza che dopo diverse sperimentazioni pare che abbia trovato la giusta dimensione proponendo un album davvero di qualità e unico nel panorama italiano, continuando sulla strada che già l'album d'esordio aveva tracciato raccongliendo consensi e ottime recensioni.
L'album è composto da undici tracce di un rock intimo e dall'impronta cantautoriale, malinconico e delicato nelle sonorità, assolutamente attento e curato negli arrangiamenti. Un rock che spazia dal country al blues, dalla ballata cantautoriale al surf ma sempre assolutamente riconoscibilissimo.
Brani c0me Son Of A God rendono l'ascolto oltre che piacevole davvero interessante, country ballad e cantautorato d'oltre oceano anni '60, come ci suggerirebbe la bellissima On Your Trial per arrivare a Get Togheter, dove probabilmente il sound dei The Softone trova la sua massima espressione, un brano meraviglioso che ricorda da vicino gli indimenticati Red House Painters ai tempi della loro Song For A Blue Guitar.
Rimaniamo dunque in attesa di sapere come si evolverà il percorso di questa band e di Giovanni Vicinanza, augurandoci che possano ricevere la giusta attenzione e, bisogna dire, i doverosi riconoscimenti.
Gli ultimi articoli di Emiliano Malavolta