Spiritualized
And Nothing Hurt
(Bella Union)
indie, psychedelic rock
_______________
Andare fuori di testa per scrivere un disco? È quello che stava per accadere a Jason Pierce (aka J. Spaceman) per quello che sarà l'ultimo disco a firma Spiritualized: And Nothing Hurt.
Tre anni di lavorazione, chiuso in camera sua, impegnato a suonare tutti gli strumenti e a smanazzare un computer, alla ricerca di un suono grandioso, dell'album definitivo per chiudere definitivamente l'avventura del brand Spiritualized.
Sia come sia, il risultato è davvero notevole.
And Nothing Hurt è il solito disco di J. Spaceman, ovvero la semplicità di poche not blues trasformata in un trip di psichedelia a volte sorprendente, a volte "solo" divertente.
I temi trattati dal disco vanno dalla tossicodipendenza agli amori perduti, il tutto filtrato da una spiritualità che a tratti si tinge di vera e propria religiosità.
Il "nostro" ormai sembra aver raggiunto una pace interiore che lo rende pronto a nuove avventure musicali. Saranno con gli Spacemen3?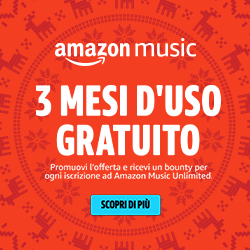 Gli ultimi articoli di Massimo Garofalo