Mat Cable
Everyone Just Going Through Something
(Alka Records)
alternative rock, hard rock
_______________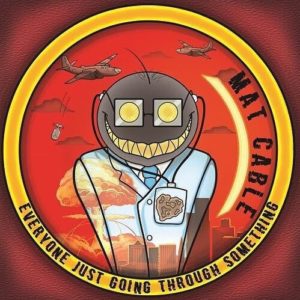 Everyone Just Going Through Something è il nuovo disco dei Mat Cable, pubblicato per la Alka Records: una vera e propria scossa elettrica che arriva dalla provincia lombarda.
Ognuno di noi sta passando attraverso qualcosa.
I Mat Cable riflettono sulla comunicazione di massa, sulla condizione quotidiana dell'essere umano in questo mondo sempre più iperconnesso.
Ognuno di noi viene visto come un connettore, un conduttore, come parte integrante nel sistema di cablaggio moderno.
Everyone Just Going Through Something è un ponte tra reale e virtuale, dove le emozioni, sempre più wireless, sembrano somigliare a veri e propri codici binari: siamo dei Live Wire, come già cantavano i Mötley Crüe e gli AC/DC negli anni '80.
Ma, allo stesso tempo, potrebbe essere visto anche come un ponte spazio-temporale tra l'hard rock attuale proposto dai Mat Cable ed i generi musicali del passato che, direttamente o meno, ne hanno influenzato e forgiato il sound.
Il primo singolo dell'album, Terror, racconta proprio la forza terrificante dello spettacolo, dell'eco mediatica. Il terrore come strategia di marketing. Ormai, gli smartphone sono diventati un prolungamento del nostro braccio e della nostra mente.
Your Fire è, probabilmente, il pezzo più incendiario di Everyone Just Going Through Something, e non solo per il titolo: una cavalcata hard rock melodica, a metà tra i vecchi Guns N'Roses ed i Muse.
Le immagini malinconiche che ci arrivano da You Like Me, Hair ed Heart of Stone ricordano alcune sonorità rock & roll semi-punkeggianti, a metà tra The Clash, Iggy Pop e Michael Monroe.
Impossibile non soffermarsi a riflettere sulla crisi etica della vita di coppia al giorno d'oggi, tematica affrontata nel brano You Like Me. Siamo rapiti da culti e valori artefatti, effimeri, e priviamo noi stessi del significato delle cose semplici.
Come dire: tutti noi vorremo essere glamour, ma essere glamour è una dote naturale, glamour si nasce, mentre il glamour artefatto non è altro che un castello fatto di carte.
Siamo ormai parte di un ingranaggio, costretti a surfare sul web, per rimanere aggrappati a questo motoscafo impazzito e per non ritrovarci in balia delle onde, in questo mare pieno di zattere e sempre meno salvagenti.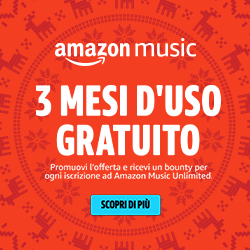 Gli ultimi articoli di Andrea Musumeci