Hope At The Bus Stop
And A Thousand Other Things
(Iohoo Records)
alt-americana, folk-rock, brit-wave
_______________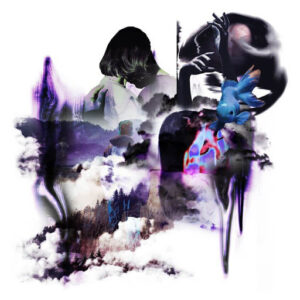 Tra l'impossibilità di obliare il passato e l'illusione di un futuro migliore, gli Hope At The Bus Stop danno continuità al loro viaggio musicale attraverso la metafora esistenziale della fermata dell'autobus, la quale si materializza in un presente fatto di fermate, attese e ripartenze, perennemente in bilico tra aspettative ordinarie e utopiche, tra intimità e allegorico.
Dopo due EP pubblicati per l'etichetta indipendente Iohoo Records, la band padovana Hope At The Bus Stop manda finalmente alle stampe il suo primo full lenght intitolato And A Thousand Other Things.
Il tessuto estetico e armonico dei nove brani dell'album, cantati tutti in inglese, si riveste di atmosfere sintetiche, fumose ed enigmatiche, e si muove fluidamente su diversi registri stilistici, facendo la spola tra i solchi delle radici folk-rock, quei sentieri introspettivi e bucolici dell'alt-rock statunitense contemporaneo (pescando l'ispirazione da realtà quali Big Thief, Wilco e Arcade Fire) e le correnti malinconiche e cantautorali della musica West Coast anni 70.
And A Thousand Other Things è un compendio di trame cangianti e instabili che mettono in risalto i ricami melodici surf alla Beach Boys e le curve svagate, trasognate, stravaganti, floreali ed elettroacustiche di matrice smithsiana, finendo per consegnarsi alla lucentezza caleidoscopica di arpeggi circolari post-rock.
Un terreno vibrante fatto di contaminazioni, al cui interno si mescolano infiltrazioni sonore dinamiche ed evocative: una tessitura ritmica che scivola tra la linearità delle ballad dylaniane, sfuggenti echi beatlesiani, gli umori agrodolci dei riverberi brit-rock e l'inquieta sensibilità dello shoegaze.
Manifestando tutta la sua emotività, vulnerabile, altalenante e tremolante, tra riflessioni solitarie e contorte storie d'amore, gli Hope At The Bus Stop confezionano un'opera che, già nelle sue corde e intenzioni, non può prescindere dai convenzionali ostacoli della vita; quelli da affrontare, superare e che danno luogo a uno spartito lirico intriso di fatalismo e ricco di allusioni e metafore, talvolta incomprensibili.
And A Thousand Other Things si manifesta nel suo disincantato sguardo rivolto al passato e nel candido desiderio di discostarsi dalla bulimica omologazione della contemporaneità, con l'obiettivo di dedicarsi alla ricerca contemplativa della propria identità, conferendo al tutto un tocco di eleganza quasi surreale, così affine al grottesco immaginario di Stefano Benni.
https://www.facebook.com/HopeattheBusStop/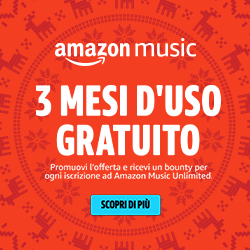 Gli ultimi articoli di Andrea Musumeci