Tacobellas
Don't Try This At Home (EP)
(Editoris, La Barberia, Koe Records)
garage punk, lo-fi, fuzz
_______________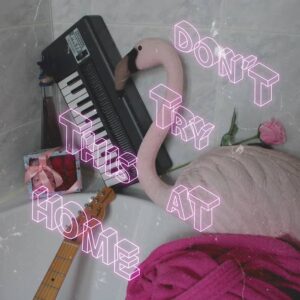 A distanza di due anni dalla pubblicazione del disco d'esordio Total 90, il duo garage punk modenese Tacobellas, composto da Valentina Gallini (voce e chitarra) e Greta Lodi (batteria), manda alle stampe il suo nuovo EP intitolato Don't Try This At Home, lavoro che anticipa l'uscita del secondo album atteso per la fine di quest'anno.
Nella cultura popolare, il disclaimer "non provarlo a casa" (Don't Try This At Home) è un modo per dire che la persona sta per fare un qualcosa (acrobazie o esperimenti eseguiti dal vivo) che potrebbe essere potenzialmente pericoloso.
Edito per la label americana Editoris e le italiane La Barberia Records e Koe Records, Don't Try This At Home è un prodotto homemade (che fa più figo del termine "casalingo") concentrato in quattro pezzi acerbi e diretti (Lazy Sunday, I Hate My Boyfriend, Sheessss, Stinky Girls); brani mediante i quali le Tacobellas incarnano uno spiccato spirito di adattamento e il gusto fai-da-te per quella formula lo-fi fin troppo debitrice nei confronti del garage rock sixties e seventies di marca anglofona, regalando differenti stati di tensione e, soprattutto, una pennellata di rosa sulla sociopatica resilienza della contemporaneità.
Concepito durante il lockdown nelle stanze domestiche delle due "riot girl" (più per necessità che per indole…) e definito dalle stesse come "un'esperienza home recording totalmente tra Sudore, Sesso e Sangiovese", Don't Try This At Home amplifica quel disagio misto a sarcasmo della provincia attraverso dinamiche esecutive dal passo frenetico, sciatto e irrequieto, mescolandosi a una sfrontata consapevolezza dei propri mezzi espressivi, benché rudimentali e senza grosse pretese.
Al suo interno incontriamo fotogrammi sbiaditi di generazione X, il corrosivo proto-punk stoogesiano, litanie distorte e narcotiche, coretti dolcemente sgraziati, atmosfere fuzz-ovattate, ritornelli killer, quei tre-quattro accordi al vetriolo, sferragliate elettrificate e sgangherate, dove linee di basso basiche, speziate e slabbrate, fanno pensare ai The Kinks in versione grunge-arabeggiante.
Le Tacobellas raccolgono, dunque, un repertorio fatto di sfumature rock declinate al femminile, che fanno da complemento a certa scanzonata e, al tempo stesso, incazzosa, strafottente, naïf e grezza variante garage punk alla Amyl And The Sniffers, incrociando quel gravido marciume armonico ascrivibile al female power rock delle Bikini Kill.
https://www.facebook.com/profile.php?id=100038758214925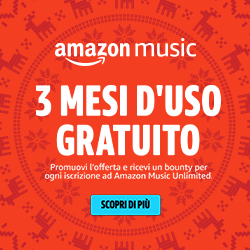 Gli ultimi articoli di Andrea Musumeci