Scott Stapp
The Space Between the Shadows
(Napalm Records)
hard rock
_______________
La recensione del suo terzo disco solista, The Space Between the Shadows, gliela devo al buon Scott Stapp per come è tornato ad affrontare la vita dopo che, 13 anni fa, è arrivato al punto più basso della sua esistenza. E anche perché il precedente Proof of Life non mi aveva fatto impazzire dopo il bellissimo esordio col disco di platino di The Great Divide e questo nuovo album di dodici canzoni ripaga un po' le mie aspettative, debuttando anche bene nelle charts americane.
Voglio saltare la parte sulle vicende dolorose del singer di Orlando, il presunto mancato impegno con il supergruppo Art of Anarchy e le imbarazzanti dichiarazioni che ogni tanto escono fuori su un nuovo disco dei Creed (di cui Tremonti non muore proprio dalla voglia di farlo) e definire il nuovo lavoro come, mi auguro, una rinascita discografica.
Il suono granitico che avvolge l'album fin dalle prime battute di World I used to Know, brano dove Scott ammette i suoi errori e le richieste di aiuto, insieme ad altre canzoni come Survivor (abbastanza Nickelback-style ma sopportabile, con un testo su chi non vuole finire a pezzi) e Face of  the Sun, ci confermano le sonorità "Creediane" che Scott continua a perseguire, con chitarre post grunge irremovibilmente distorte che imbottiscono le melodie orecchiabili ed incisive.
Tra un pezzo massiccio e l'altro, Scott fa il giochino di metterci un brano lento e intenso, spezzando di continuo il ritmo. Canzoni come Name, Heaven in Me, Red Clouds e Ready To Love sono cantate col cuore dalla sua voce vigorosa e decisa, senza dubbio, tornando ad assumere temi cristiani nelle liriche cantando di speranze e di affetti, senza negare di avere l'impressione di essere rimasto senza angeli custodi, senza un Dio, ma senza nemmeno perdere la fede.
Probabilmente non saranno ballatone memorabili anche se il buon Stapp infila di mestiere quel pathos da "adesso alziamo gli accendini" (anzi, aggiorniamoci, gli smartphone). Il pezzo migliore è Gone To Soon, con quei delay alla The Edge che Scott ha sempre amato dai tempi di The Joshua Tree, sfoderando un brano toccante, ispirato dalle recenti morti di Chris Cornell (una perdita enorme) e Chester Bennington che senza mezzi termini dice esplicitamente "amico mio, te ne sei andato via troppo presto, non posso credere che sia vero, ancora non posso credere che sia toccato a te".
Scott Stapp torna alla ribalta con il suo stile roccioso e melodico, una voce profonda ed emozionante, testi ispirati che raccontano la sua travagliata vita e la voglia di non mollare. A 22 anni da My Own Prison il quartetto con cui è cresciuto ha preso strade diverse, forse ci sarà qualche altro spazio per i Creed, ma sia Scott che gli Alter Bridge continuano a fare buona musica, con la band di Tremonti che indubbiamente sta raccogliendo molto di più e meritatamente.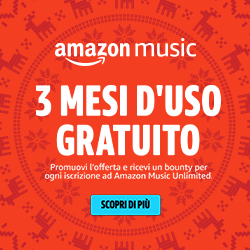 Gli ultimi articoli di Luca Paisiello