Merzbow/Haino/Pandi
An Untroublesome Defencelessness
(RareNoiseRecords)
avant-rock, noise, experimental
_______________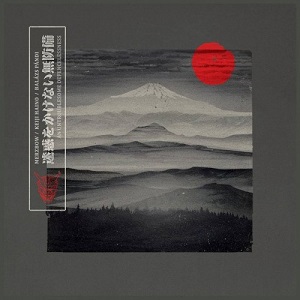 An Untroublesome Defencelessness è l'incontro tra tre mostri sacri della musica sperimentale: Keiji Haino, Masami Akita e Balázs Pándi.
Il primo è certamente il più conosciuto: leggendario chitarrista noise giapponese dei Fushitsusha con alle spalle una sterminata discografia e altrettante collaborazioni.
Masami Akita, noto con lo pseudonimo Merzbow, è un rumorista giapponese, autore inoltre di libri ed articoli per varie riviste nipponiche. Dal 1979 ha sfornato più di 350 registrazioni.
Balázs Pándi è un batterista ungherese che vanta collaborazioni con il Kilimanjaro Darkjazz Ensemble e gli italiani Zu.
Mentre Merzbow collabora con Pándi dal 2009 ed insieme hanno già rilasciato 3 album live, il sodalizio con Haino risale all'anno precedente, quando col progetto dal nome Kikuri fecero uscire Pulverized Purple, registrato dal vivo al Festival International de Musique Actuelle de Victoriaville in Canada.
Il trio ha così finito di registrare l'anno scorso An Untroublesome Defencelessness, uscito solo pochi mesi fa, in cui è concentrata tutta l'arte rumoristica di Haino e Merzbow, accompagnata dalla torrida batteria di Pándi.
Si tratta di due suite dal titolo lungo: la prima, Why Is The Courtesy Of The Prey Always Confused With The Courtesy Of The Hunters, è divisa in tre parti. La seconda si chiama How Differ The Instructions Of The Left From The Instructions Of The Right? ed è suddivisa invece in quattro parti.
La prima jam è dominata dal caos, prodotto da feedback, dissonanze, rumore bianco e frequenze disturbanti. Il synth sporco e il drumming martellante producono un magma sonoro pronto ad eruttare da un momento all'altro, alternando momenti di follia lucida a stati di pura paranoia. L'eruzione si ha soltanto verso gli ultimi 4 minuti dell'ultima parte dalla suite, che termina in modo meno violento di come ci si aspetterebbe.
La seconda jam ripropone grosso modo lo stesso tessuto sonoro, con l'aggiunta della voce declamatoria di Haino nella penultima parte.
I riferimenti musicali dell'album sono ampi: si va dall'avanguardia elettronica di Stockhausen al noise giapponese, passando per la Metal Machine Music di Lou Reed e il free jazz di Albert Ayler. Nel complesso non si tratta di rumore fine a se stesso ma neanche si può gridare al capolavoro: resta un disco godibile solo per gli appassionati di certe sonorità.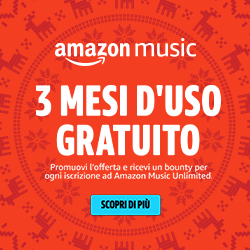 Gli ultimi articoli di Alessio Morrone