Max Navarro
Pretty Miseries
(Cherry Lips, 2021)
classic rock
_______________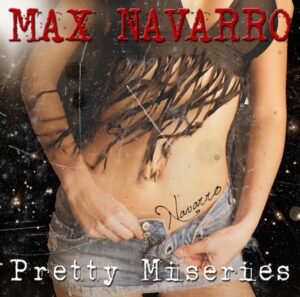 Avevo già recensito il rocker italo-canadese Max Navarro, gradendo le sue sonorità rock vintage su una voce non particolarmente briosa, ma discretamente adagiata sui brani proposti. Con Pretty Miseries, quinto album della sua carriera, Navarro riprende i suoi brani migliori facendone un Best Of, aggiungendo un paio di inediti al suo repertorio.
Approfittando delle nuove versioni delle sette tracce scelte tra la sua discografia possiamo fare un bilancio dell'attività musicale di questo musicista. Navarro è un autore capace di un songwriting sincero, con atmosfere classiche che vanno da un Bryan Adams trascinante (Cold Night Love Affair) a un romanticissimo Bon Jovi (Angel) e altre influenze come Goo Goo Dolls e Tom Petty, con la pecca di una voce senza infamia e senza lode, dove magari nel ritornello di Cryin' non va proprio alla grande.
I suoi testi raccontano di fredde notti in cui si prende la macchina e si scende in città a trovare quella donna dal sorriso malizioso, Out in Midnight canta di vite vissute male e di tempo sprecato, in Nothing's Guaranteed si rinfacciano gli sbagli di un amore finito. Le solite storie di cuori dannati e infranti che abbiamo ascoltato tante volte. Il tutto condito da un più che discreto rock vecchia maniera grazie alle chitarre di John Paul Bellucci che dopo il quarto album era uscito dalla band a causa di divergenze artistiche e ha di nuovo offerto la sua collaborazione.
The Wrong Side viene rivista in chiave più blanda ed acustica rimanendo anch'essa una ballad strappalacrime, sulle altre canzoni (4 arrivano da Hard Times) non c'è un grande stravolgimento sonoro, tendendo a renderlo poco più al passo coi tempi infarcendolo di qualche accorgimento. Un disco per ripartire dopo la pandemia, con questi due brani nuovi di pacca, dalla title track bella carica, a Lost in Troubles che chiude un disco dove ha pesato l'assenza di brani presi da Somewhere South of Heaven per questioni di licenze.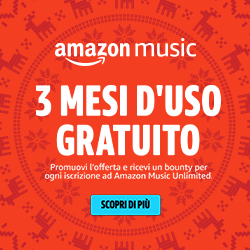 Gli ultimi articoli di Luca Paisiello