Esce oggi, 26 febbraio, Fishes in the Ocean, il nuovo singolo di An Early Bird. Siamo in pieni territori indie-folk, la riprova della sensibilità acustica di Stefano De Stefano (aka An Early Bird).
Lo stesso An Early Bird parla così del suo nuovo brano:
Con Fishes In The Ocean ho voluto dipingere con le note quella sensazione di sentirsi stanchi ed intrappolati nella rete della quotidianità, con regole e ruoli che tutti conosciamo. Credo che là fuori la sensazione è simile a quella dei pesci in un oceano, soli in un mare di opportunità. E la scelta da fare è solo una: catturarle o essere catturati noi stessi.
Lanciatissimo sulla scena europea a forza di concerti acclamatissimi, di An Early Bird noi di RockShock ce ne eravamo occupati già qui e qui.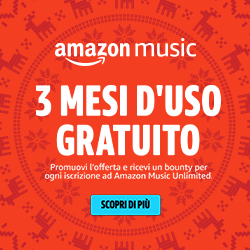 Gli ultimi articoli di pressvoice