Snakehouse
Diabolik Vision
(Cd, Autoproduzione, 2008)
hard rock, blues
_______________
Gli appassionati del genere saranno estremamente soddisfatti di Diabolik Vision coinvolgente opera prima del quartetto bergamasco degli Snakehouse.
I non particolarmente appassionati delle reminiscenze anni '70 e '80 avranno comunque l'occasione di ascoltare un lavoro gradevole e ben eseguito.
L'album scorre piacevolmente, è palpabile l'affiatamento e l'energia dei musicisti. Ovvero di Morgan Carminati, voce e Jennifer Longo, batteria (entrambi già nei Tennessee Farmer) e di Simone Trevisan, chitarra e Nicola Mazzucconi, basso (insieme anche nei Mr Feedback): determinante il loro approccio schietto e gioioso che anima l'album.
Diabolil Vision contiene sei brani originali e due cover, Altar Of Love (Imperial Crowns), e Ridin' On The L&N (John Mayall).
La title track che apre l'album è molto vivace; trascinante la successiva Don't You, mentre White Table è un brano più lento, riflessivo e sinuoso.
Interessanti anche I'm Stranger e This Is My Style, sferzanti e veloci e con passaggi strumentali intricati, intensi e ipnotici.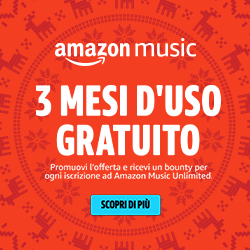 Gli ultimi articoli di Miranda Saccaro