Ian McCulloch
Pro Patria Mori
(Digital Download, PledgeMusic )
rock, indie rock, pop
________________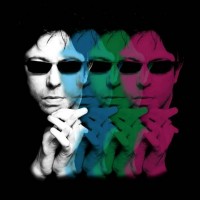 Morire per la patria: questo il concetto alla base del quarto album da solista di Ian McCulloch, che azzarda in latino il titolo Pro Patria Mori.
Il leader degli Echo & The Bunnymen ritorna a distanza di tre anni dall'ultimo lavoro con la band e addirittura nove anni dopo il suo terzo disco in solitaria. Ian McCulloch ha definito Different Trees, Pro Patria Mori e Raindrops On The Sun come "la più grande Santissima Trinità di canzoni mai scritta"; dopo la solitudine di Empty As A House, l'intimo grido di riscatto in Lift Me Up e il rock di Fiery Flame che sprigiona energia e calore.
Buona la freschezza di The Party's Over, invece Watch Me Land si dimentica in fretta; Me And David Bowie è un esplicito omaggio rivolto alla star di Heroes, infine Somewhere In My Dreams è un viaggio onirico tra ricordi e sogni infantili.
Forse troppo ripetitivo, sicuramente da non indimenticabile, Pro Patria Mori è comunque una coerente direzione che Ian McCulloch sceglie di seguire.
Gli ultimi articoli di Marco Buccino