Husky Loops
I Can't Even Speak English
(Fighting Ourselves)
garage, elettronica, grime, indie
_____________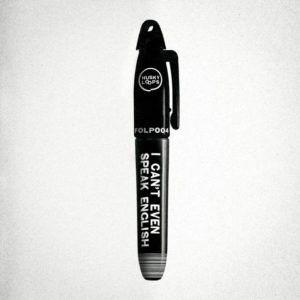 Seguo gli Husky Loops dal marzo 2017, quando uscì la loro Tempo, brano che mi ricordava molto le atmosfere degli Unkle in un brano con Ian Brown degli Stone Roses e rimasi colpito di aver sentito questo brano arrivare dall'Inghilterra quando imparai che dietro al progetto c'era Pier Danio Forni Jr., bolognese, già all'opera coi Valves all'inizio del decennio.
Intervistati sul finire di quell'anno, rimasi deluso dal sapere che non c'era un album in programma per la band e infatti, arrivarono solamente un paio di EP. Credevo che gli Husky Loops avessero tutte le carte in regola per fare il botto in UK e probabilmente un album li avrebbe facilitati e non poco, ma era solo questione di tempo e in questo 2019 non solo è uscito I Can't Even Speak English, primo lavoro di lunga durata della band, ma si è rivelato fra tutti gli album dell'anno come uno dei miei preferiti. Originalissimo anche nel packaging, l'album ha grafiche totalmente bianche e allegata c'è una matita per permettere ad ognuno di disegnare la cover che più preferisce.
In questi ultimi tempi ne ho lette di ogni sulla band, soprattutto per ciò che riguarda i paragoni e le fonti di ispirazione, il più delle volte in maniera totalmente astratta  trovarci una similitudine con gli artisti citati non fosse per l'unico che ho condiviso, la somiglianza in alcuni brani coi primi Kasabian, per l'utilizzo di qualche beat dirompente. A volte però accade che qualcuno abbia un sound unico. Gli Husky Loops suonano Husky Loops e finisce qua il discorso.
Dopo un brevissimo intro, la già edita Good As Gold da inizio alle danze con un ritmo trascinante, beat elettronici che impediscono di stare fermi e sample azzeccati, tutti messi al punto giusto.
I Think You're Wonderful è l'unico brano in cui trovo qualche similitudine, con il sound del primo Kanye West (epoca The College Dropout per intenderci), non fosse che invece che rapparci sopra Pier canta come fosse Alex Turner nella soundtrack di Submarine.
Se con Temporary Volcano, le atmosfere si tingono di grime, Enemy Is Yourself è più affine a uno stile hip hop classico.
Atmosfere soul permeano Let Go For Nothing e conducono a The Reasonable Thing, brano fra i meno orecchiabili se ascoltato singolarmente ma molto ben inserito all'interno del contesto globale.
Slippin' è il brano che preferisco per groove, tiro e stile di Pier Danio in un pezzone che non ha nulla da invidiare (come anche altri dell'album) agli artisti d'oltremanica.
Ancora con pianoforte e beats elettronici è A Little Something che da l'ennesima conferma delle potenzialità della band che può sfondare su brani d'impatto ma anche su sonorità d'atmosfera come questa, una delle punte di diamante di questo I Can't Even Speak English.
Fuck Me Naturally, con il feature di Mother Marygold è probabilmente il brano più sperimentale (per il mercato italiano) e convince pienamente così come la conclusiva Everyone's Having Fun Fun Fun But Me.
Bravissimi. Nella mia classifica personale del 2019 restano dietro solo ai Fontaines D.C.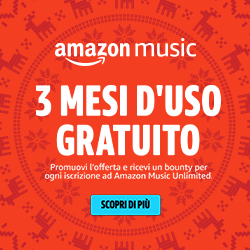 Gli ultimi articoli di Fabio Busi