Jonny Polonsky
Kingdom Of Sleep
(Ghostworks Recordings)
pop rock, rock elettronico, dream pop
________________
La dimensione del sogno è quella dove il cantautore statunitense Jonny Polonsky compone le sue canzoni, portandoci con lui oltre le porte di questa.
Dal punto di vista strumentale, Kingdom Of Sleep presenta composizioni pop rock d'autore, su cui le tante sfumature dreamy ed elettroniche eseguono un ballo a due ininterrotto, conferendo al progetto una grande varietà stilistica all'interno di un mood preciso e identificabile.
L'uno-due iniziale, costituito da Ghost Like Soul e dalla successiva Sign In The Window, infatti, apre immediatamente uno spiraglio sulle sfaccettature della musica di Polonsky, passando da un momento dream pop, etereo e avvolgente, a uno di matrice elettro rock, più sostenuto e diretto, la cui influenza si protrae anche in The Weeping Souls.
L'intensificarsi e il diluirsi delle emozioni e delle sensazioni rappresenta un'ulteriore prerogativa dei brani, facendo risaltare episodi quali la malinconica Take Me Home, particolarmente introversa, e You Turn Me On, di grande carica erotica e sensuale. Inoltre, la vocalità strana e graffiante del cantante americano lega le canzoni fra di loro con un filo rosso di malinconia, evidenziandone (attraverso azzeccate interpretazioni) i colori psichedelici e le pennellate violacee, protagoniste della narrazione complessiva del disco.
L'unica scelta azzardata è riscontrabile nella conclusiva A Willing Eye, dove la produzione indovinata (una sorta di pop-ballad anni 2000) si perde nelle stonature del "pianto" che ne caratterizzano la stesura canora, leggermente troppo ostentate.
In ogni caso, Kingdom Of Sleep risulta essere un album di indiscutibile piacevolezza e di ottima fattura, dove la delicatezza interpretativa di Jonny Polonsky e gli immaginari notturni e piovosi delle musiche si sposano alla perfezione in un quadro marcatamente agrodolce.
Sito ufficiale: www.jonnypolonsky.com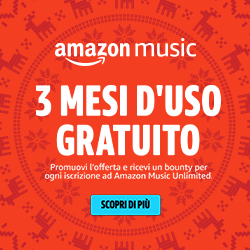 Gli ultimi articoli di Alberto Maccagno