Cousteaux
Stray Gods
(Salamander Records)
canzone d'autore, folk noir, soft jazz
_______________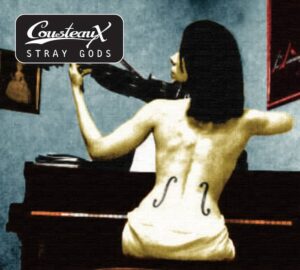 A quattro anni di distanza dall'album eponimo, e dopo aver mutato il nome del progetto da Cousteau a Cousteaux, il duo folk noir londinese composto da Liam McKahey e Dave Ray Moon manda alle stampe il suo terzo lavoro in studio intitolato Stray Gods, edito per Salamander Records e anticipato dall'uscita della cover di Miley Cyrus, Karen Don't Be Sad.
Le dodici tracce di Stray Gods, di cui due personali rivisitazioni (Karen Don't Be Sad di Miley Cyrus e So Long, Marianne di Leonard Cohen) segnano il comeback discografico dei Cousteaux, band attiva dalla fine degli anni '90 e resa celebre grazie all'abbinamento del brano The Last Good Days Of The Year ad uno spot pubblicitario.
Mostrandosi con una ruvidità compositiva più addomesticata, forte di una pulsante vena malinconica dall'anima chansonnier e di un'elegante aura cinematografico-letteraria, i Cousteaux mantengono quel caratteristico timbro sofisticato, sofferto, oscuro, baritonale, nero, melodico, introspettivo e dall'ampio respiro evocativo, quasi a voler rimarcare quella che è una linea guida necessaria per calarsi nelle avventure dell'odissea contemporanea.
Un'espressione ricca di sentimento teatrale che, attraverso un'impronta riconoscibile e dal tocco cadenzato, poetico, ammaliante e decadente. si insinua nelle pieghe epidermiche, liturgiche, soffuse, conturbanti e brumose della tradizione classica dei crooner e dei folksinger statunitensi, centellinando e distillando i suoi elementi fondamentali, quali soft jazz, folk noir, blues, swing anni '50, canzone d'autore, ritmi energici e serenate notturne da piano bar.
Accarezzando e assecondando le nuvole umorali di una contemplazione sonora e atmosferica dai confini dilatati, con Stray Gods i Cousteaux pongono l'accento sulla potenza del linguaggio interiore e lo smarrimento dell'uomo moderno, nel tentativo di transitare delicatamente le onde impetuose dei pensieri verso le profondità emotive, fluide e pacifiche degli abissi esistenziali.
Liam McKahey e Dave Ray Moon tornano sulla riflessione agrodolce delle cose ordinarie, edulcorando, grazie anche al peso specifico dell'esperienza, tutte quelle delusioni, sconfitte e risalite di matrice joyceiana che vanno cullare la tristezza di questo mondo, assaporandone nostalgicamente ogni percezione sensoriale davanti a una sigaretta, un tramonto e un whiskey d'annata.
https://www.facebook.com/CousteauXmusic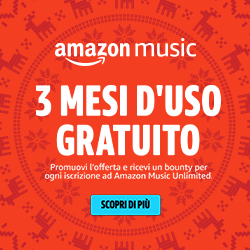 Gli ultimi articoli di Andrea Musumeci