Bloody Souls
The Devil's Hole
(Resisto Distribuzione)
doom metal, dark rock, thrash metal, rock blues
_______________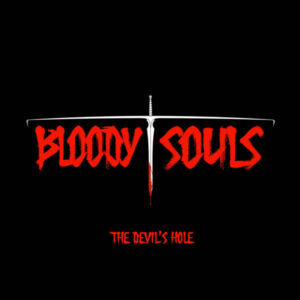 Il nome è già tutto un programma. "Il fosso del diavolo" è un vecchio sottopassaggio ferroviario che si trova sul litorale di Torino di Sangro, in provincia di Chieti. La leggenda del posto narra che un demone riposi sotto quel vecchio sottopassaggio ferroviario.
Un'ambientazione esoterica, suggestiva e sfibrante, che ha ispirato la genesi di The Devil's Hole (traduzione letterale de "Il Fosso del Diavolo"), album d'esordio del quartetto doom metal abruzzese Bloody Souls, rilasciato per Resisto Distribuzione e anticipato dal videoclip della titletrack.
The Devil's Hole è un microcosmo doom contemporaneo che raccoglie il patrimonio culturale delle prime stagioni del metal e lo trasferisce nei territori estremi contemporanei, dove si intrecciano riflussi atmosferi cupi e sonorità decadenti dal tocco gotico-medievale.
Queste le linee guida che ci aiutano a percorrere i solchi oscuri di questo disco, il quale, al di là di una lettura epidermica e tradizionalista, è tutto fuorché monocorde e monocromatico.
Le "anime sanguinanti" si rincorrono nell'atavica ed inflazionata dicotomia tra il bene e il male, con cadenze strutturali che si sviluppano attraverso i riff solfurei sabbathiani di Bloody Souls (la indovino con una!), il groove claustrofobico di Madhouse, i "mezzi tempo" slayeriani di Solve et Coagula, le stigmate rock & blues di Living in Darkness ed il pathos ipnotico e angosciante dei Candlemass nell'ultima traccia, Belphagor.
I Bloody Souls, come quattro cavalieri templari (vi ricordate i four horsemen?) e con il duplice potere della loro spada metallica, si impegnano a difendere il fascino evocativo dei confini dark rock dai demoni delle nostre personalità, dimostrando di saper maneggiare e miscelare con dimestichezza il fluido doom e le pozioni magiche dell'epic metal.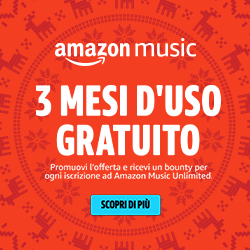 Gli ultimi articoli di Andrea Musumeci