Baby Dee
A Book of Songs for Anne Marie
(Cd, Tin Angel)
folk, pop
__________________

A un paio d'anni dal suo ultimo album Baby Dee, cantautrice statunitense davvero peculiare, riprende in mano un lavoro accantonato prima dell'uscita di Safe inside the day, e lascia che siano le sue parole, ma soprattutto la semplicità delle melodie di arpa, pianoforte e violino, a dominare la scena.
Purificata e ripulita da eccessi e orpelli (musicalmente parlando) e con l'aiuto di Will Oldham e Maxim Holston (membro della tour band di Antony and the Johnsons, uno dei tanti e prestigiosi personaggi con cui Baby Dee ha lavorato), ha finalmente visto la luce A book of songs for Anne Marie, già in fase embrionale da oltre due anni. E' un lavoro più essenziale rispetto ai precedenti, ma non per questo meno intenso: l'Ouverture racchiude in sé tutte le emozioni, l'amore, la gioia e la tristezza di cui è permeato l'album.
Dodici tracce (di cui due strumentali) che incarnano le atmosfere bucoliche dell'Inghilterra vittoriana, quelle dei giardini in fiore animati dagli sguardi sfuggenti e sognanti delle giovani fanciulle. L'arpa, strumento antico e fortemente legato alla musica folk, riempie con il proprio suono quei momenti di silenzio creati ad arte, in cui il sentimento, privato di un mezzo di espressione quale la parola, non può far altro che ricorrere alle note di un'anima affine, uno strumento quasi complementare in questi pezzi, il violino.
Quando invece fa capolino il pianoforte, i brani prendono una piega più oscura, quasi cupa e malinconica, come in Unheard of hope. Bella e struggente al tempo stesso, questa canzone rivela nel testo il vero significato dell'amore "I'll take your heart, the one you thought was yours/ and give you one to call your own/And say, 'Here. Take this. It's for you. Mind now, don't lose it".
Con questo album, Baby Dee è riuscita a cantare l'amore come neanche i bardi o i grandi poeti del passato hanno saputo fare. Un modo per cogliere quell'opportunità, da lei stessa palesata, di far valere il nostro diritto di amare ed essere amati, nonostante tutto.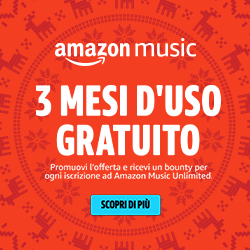 Gli ultimi articoli di Simona Fusetta