Asteroid No.4
Northern Songs
Cardinal Fuzz Records/Little Cloud Records
psichedelia folk, shoegaze, brit rock, brit pop
_______________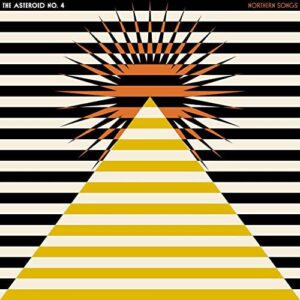 Gli Asteroid No.4, progetto psychedelic brit folk nato a Philadelphia nella seconda metà degli anni Novanta e poi trasferitosi gradualmente verso la Bay Area di San Francisco in California, hanno rilasciato il nuovo full-length (decimo della band) intitolato Northern Songs, edito lo scorso 18 settembre per Cardinal Fuzz Records/Little Cloud Records ed anticipato dall'uscita dei singoli Swiss Mountain Myth, The After Glow e la titletrack Northern Songs.
Dopo diversi cambi di formazione nell'ultimo decennio, il quartetto statunitense, composto da Scott Vitt (voce, chitarra), Eric Harms (chitarra), Adam Weaver (batteria, voce) e Matty Rhodes (basso, voce), torna sulle scene con dieci tracce inedite a distanza di due anni dalla pubblicazione dell'LP Collide.
Nella nuova release, Northern Songs, gli Asteroid No.4 fanno i conti con la contemporaneità, affrontando e sviluppando tematiche d'attualità attraverso un timbro lirico sognante, nostalgico e disteso, filtrando melodie rock ovattate e tiepide come quei raggi solari delle prime ore del mattino che penetrano attraverso le fessure delle tapparelle abbassate, e ricreando quella visione mistica e psichedelica della west coast.
Un ibrido caleidoscopico di sonorità jangle folk-rock anni '60 di matrice Byrds in Stardust, alle quali si vanno a sovrapporre le armonie sbiadite dei Ride, le dinamiche frizzantine shoegaze dei Jesus And Mary Chain, la foschia allucinata del garage più grezzo in Hand Granade, le onde surf rock di sponda Beach Boys in All Mixed Up, le atmosfere berlinesi del Bowie di Heroes in Paint It Green ed il beat pop ritmato, malinconico ed autunnale degli inglesi The Charlatans.
Le ritmiche mid-tempo sinuose e riverberate di brani come Swiss Mountain Myth e No One Weeps riprendeno la stesura sonora scanzonata dei La's di There She Goes e quella solfurea dei R.E.M. e degli Stone Roses in I Don't Care, mantenendo viva la tradizione a stelle e strisce della scena neopsichedelica del Paisley Underground losangelino degli anni Ottanta.
In conclusione, Northern Songs è un viaggio on the road lisergico che parte dalle strade old-fashion della british invasion e si spinge fino alle terre più estreme del folk rock americano, che si lascia sedurre e trascinare dalla lucentezza immortale di certe comete rock del passato.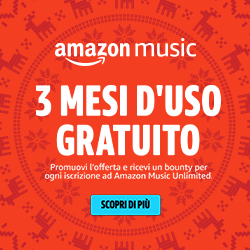 Gli ultimi articoli di Andrea Musumeci