The Great Leap Forward
Revolt Against An Age Of Planty
(A Turntable Friend Records)
rock
_______________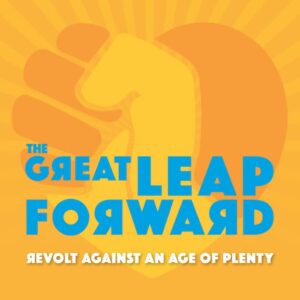 Per chi non lo sapesse. The Great Leap Forward non è altro che il progetto da solista di Alan Brown che ha militato per anni nei Big Flame, band post-punk originaria di Manchester, attiva negli anni ottanta.
Brown, dopo lo split, non è rimasto con le mani in mano e con questo monicker ha realizzato quattro album, che sono stati sparpagliati nel tempo con molta calma e tranquillità.
Revolt Against An Age Of Planty arriva a distanza di ben nove anni dal suo predecessore e bisogna dire che la lunga attesa è stata ripagata, visto che questo nuovo lavoro è davvero molto eterogeneo e intrigante.
Il musicista in questione, per l'occasione, ha suonato tutti gli strumenti e sembra essersi davvero divertito, visto che all'interno di questa fatica la spensieratezza e la leggerezza dominano incontrastati.
Le dodici canzoni presenti al suo interno spaziano tra Blur, Dodgy, Johnny Marr e Supergrass e la cosa più impressionante, e allo stesso tempo intrigante, è che riescono ad essere brillanti e a godere di luce propria a distanza di numerosi ascolti.
Giving Back Is Good For You è un brillante funky rock con un ritornello che spacca, così come è fantastica Things That Make Me Happy.
L'aspetto più interessante è che Brown vuole portarci dentro l'Inghilterra e farcela gustare in tutte le sue sfaccettature, andando ad omaggiare in certi passaggi vere e proprie leggende come gli Smiths (dEBRA 2021) o i Blur di The Great Escape (A Life More Ordinary).
Il tutto viene messo in musica con quel tono leggermente malinconico che caratterizza gran parte delle summenzionate band.
Ci sono tanti elementi che andrebbero analizzati e che probabilmente all'interno di una recensione non potrebbero essere descritti.
Quel che ci pare certo è che un disco come questo (tra i migliori per distacco del 2021) deve essere acquistato immediatamente da chi ha dato il cuore al brit pop che invase il mondo a metà anni '90 dopo le fantastiche bordate chitarristiche del grunge.
Non è un lavoro fatto fuori tempo massimo, ma semplicemente un piccolo gioiello regalato agli amanti della musica in questi anni così bui.
Un pochino di retrogusto e revival, del resto, non guasta e Revolt Against An Age Of Planty è da acquistare senza se e senza ma.
The Great Leap Forward su BandCamp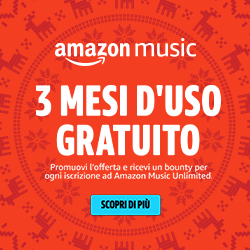 Gli ultimi articoli di Francesco Brunale