Runaway Horses
Blacksmith
(Artlovers)
trip hop, industrial, ambient
_________________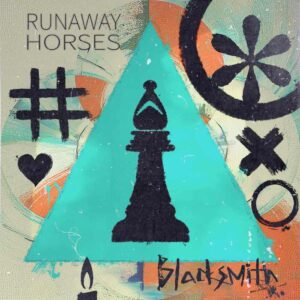 Andrea Morana in arte Runaway Horses, si dice ispirato da Massive Attack, Depeche Mode e Portishead, ma  sentendo questo bellissimo Blacksmith io percepisco anche influenze notevoli dei Nine Inch Nails, in particolare quelli degli ultimi anni, quelli che hanno svelato un'attitudine più ambientale di Trent Reznor.
Questa influenza la sento in particolar modo già dalla prima traccia INTRO (Keep On Dreaming) che lascia spazio all'ipnotica Apart con un cantato in stile Gahan ad impreziosire il tutto.
Aumenta il ritmo con Triangles Are Shapes, brano intriso di suoni tendenti al breakbeat e scratch. Suoni che mutano continuamente in questo lavoro e che si tingono di orientalità nella successiva Perfume, una delle mie tracce preferite, che ricorda parecchio le atmosfere di fine anni 90 dei Thievery Corporation.
Thoughts On The Verge Of Fame prosegue sullo stesso filone ed è l'autentica punta di diamante di Blacksmith.
In questo alternarsi di ritmi e sonorità ci si avvicina alla zona d'n'b con Faraday Corpses e alla cupezza di Tricky con Pour Benzene Into The Kids' Pool.
Questo avvicendamento di stili però è molto fluido e ben giostrato, con brani che acquistano importanza visti nel contesto dell'intero lavoro e altri che brillano di luce propria come Doom Dancer o Amnesia Is Pain  che ci conduce alla traccia conclusiva Dusk Energy, degno epilogo di un album fuori dal tempo.
Un album che negli anni 90 sarebbe potuto benissimo essere su Ninja Tune, ma che riesce comunque ad essere attuale anche nel 2021 grazie alla moltitudine di sfaccettature che lo rendono nel complesso molto intrigante e mai ripetitivo.
Tanti complimenti a Runaway Horses.
https://www.facebook.com/Runawayhorsesmusic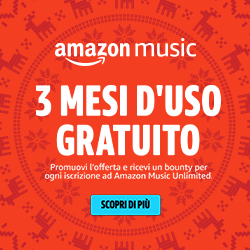 Gli ultimi articoli di Fabio Busi