Dead End Finland
Seasons Of Whithering
(Inverse Records)
melodic death metal
_______________
[youtube id="PNjiMn68g0s" width="620″ height="360″]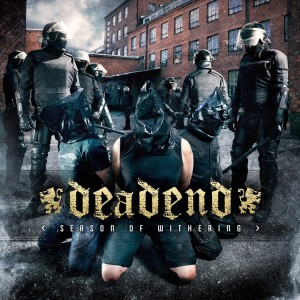 Complesso è il primo aggettivo che il disco dei Dead End Finland fa venire in mente, e quasi non ci si crede che i componenti siano così giovani e solo al secondo lavoro.
L'opera s'intitola Seasons Of Whithering e comprende dieci tracce di quello che si può genericamente chiamare melodic death metal.
Questa definizione da sola, però,  può essere fuorviante per chi non abbia ascoltato il disco, perché c'è di più, molto di più.
La band si forma a Helsinki nel 2008. Danno alle stampe Stain Of Disgrace nel 2011 e firmano per l'etichetta Inverse Records. Sembrano prendere molto sul serio la loro preparazione, tanto che rifiutano la possibilità di partecipare ad importanti festival finnici, almeno finché non avranno messo a punto le loro performance relativamente al nuovo album.
Questa onesta impostazione dà i suoi risultati perché ci troviamo di fronte ad un prodotto ben levigato e compatto, senza sbavature. Da segnalare la tastiera e il modo con cui essa interviene nelle canzoni: un anima  elettronica con accenti romantici, che dà sapidità all'intero progetto.
Una certa emotività sfaccettata è presente in tutto l'album: il ruggito della voce e la forza delle chitarre sono sostenuti da sintetizzatori acidi e orchestrazioni leggiadre. Un equilibrio calibrato e affatto artificioso, per un album che non suonerà come un'opera pensata a tavolino.
Inoltre l'amalgama dà spazio al pop, inteso come sonorità cacthy che ricorreranno nella mente dell'ascoltatore a lungo. E non c'è nulla di male in questo, quando tanto buon lavoro è stato fatto a monte.
C'è la sostanza e il divertimento. Un ottimo abbinamento a mio avviso.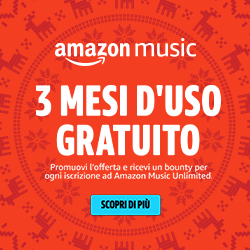 Gli ultimi articoli di Dafne Perticarini