Amusin' Projects
Mistery in the Making, vol. 3
(Digital download)
rap
_______________________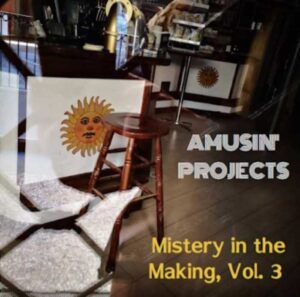 Mistery in the Making, vol. 3 è il nuovo capitolo della saga Amusin' Projects, progetto del rapper Arsen Palestini. Il suo è un "laboratorio collettivo" a cui prendono parte diversi musicisti, produttori e beatmaker, nel quale prende forma un mix tra hip hop, jazz rap, trip hop, elettronica e lo-fi downtempo. Tutti elementi che si ritrovano anche nelle sei tracce che compongono questo nuovo EP.
Molti i temi trattati in questa produzione, come molte sono le collaborazioni e gli artisti che hanno partecipato a ogni pezzo, dandogli una forte impronta personale.
Si va dalle benedizioni di cui spesso non ci curiamo sulla base jazzata di DJ QVP (Blessings), al rock à la Rage Against the Machine di Simone Romani, che parla di odio e autodistruzione (Worst case scenario), passando per la bossanova di Fidel Kato per raccontare l'ultimo momento di festa prima della pandemia (Last Mardi Gras Before the Lockdown) e la base asiatica di Frostonoff, per una canzone triste e paranoica (Freezin' cold).
In questo concept che mescola vita reale e immaginaria, Arsen mette nero su bianco le emozioni e i vissuti di questi ultimi anni, portando avanti un'idea di sperimentazione sempre aperta e pronta a ogni tipo di (raffinata) contaminazione.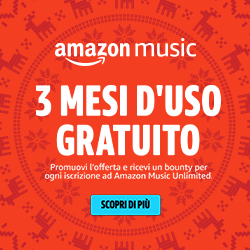 Gli ultimi articoli di Simona Fusetta