PrincesS
The Dark Side Of God
(Swan Edition)
metal
_______________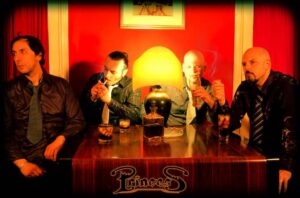 The Dark Side Of God è la terza fatica ufficiale per i PrincesS, esperti musicisti con tanti anni di militanza nel panorama metal internazionale.
In questo lavoro fanno capolinea tutte quelle che sono le caratteristiche tipiche di una band heavy metal. Il suono è corposo, così come sono epiche le liriche e la voce del cantante Freddy Wolf che rimanda, con la sua accattivante timbrica, ai grandi del genere.
I brani sono scorrevoli grazie a delle melodie facili e ai potenti cori che arricchiscono il tutto. Melancholy Of The Devil, accompagnata da un inquietante pianoforte, colpisce immediatamente l'attenzione, così come la successiva Dreamless che porta in grembo atmosfere ossianiche e di grande fascino.
Hiroshima (The City That Cried Blood) ha un ritmo cadenzato, con un cantato parlato in fase di strofa che poi diventa reale durante il ritornello, mentre Syd (The Dark Side Of A Mind) ha una base acustica accompagnata da una bella orchestrazione.
Si nota come la band non lasci nulla al caso e curi tutto nei minimi dettagli, cercando di dare risalto soprattutto alla propria creatività. Un senso di cupezza attanaglia l'ascoltatore durante la greve e buia The Cross I'll Bring No More, mentre Argos ha dei richiami lampanti ai Led Zeppelin più bucolici (quelli del terzo album per intenderci).
Non manca neanche l'ospite di prestigio che, nel caso di specie, risulta essere Tim "Ripper" Owens, un tempo al servizio dei mitici Judas Priest e poi degli Iced Earth.
L'album mantiene sempre buoni i suoi standard, tanto che le varie Never Ever e Only One God sono composizioni di qualità.
Il finire del disco è in linea con tutto il resto e la conclusiva The Silence Of God chiude un lavoro importante che non può non essere apprezzato da chi ama il metal in tutte le sue numerose sfaccettature.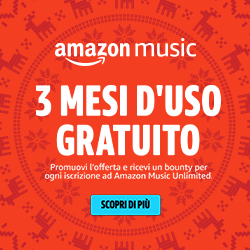 Gli ultimi articoli di Francesco Brunale