Paul Weller
Fat Pop
(Polydor)
rock
_______________
Non è mai semplice approcciarsi a un nuovo lavoro di Paul Weller. L'artista inglese è uno dei pochi ad aver attraversato ben quattro decadi e oltre, senza mai cadere nella retorica o scivolare nella banalità.
Certamente, in questo suo percorso, l'ex Jam è stato molto attento a vedere cosa accadeva intorno a lui, cercando di prendere i migliori elementi e frullandoli alla grande con quella sua capacità di scrivere melodie che lo fanno riconoscere e inquadrare immediatamente rispetto al resto della massa.
Fatta questa premessa, è importante capire come Fat Pop non sia un disco facile, ma un insieme di affreschi in cui c'è tutto e il contrario di tutto.
Abbiamo elementi elettronici (Cosmic Fringes) a cui fanno da contrasto altri orchestrali (Glad Times).
La simpatica Shades Of Blue è un brano molto pop con cori femminili a fare da contorno, a differenza della rockeggiante True che sembra qualcosa appartenente al repertorio di David Bowie.
Si capisce da subito che a Weller piace mescolare le carte e questo, solo per chi non lo conosce, potrebbe essere fonte di smarrimento.
In realtà nel caos di questo album, tutto è studiato con molto raziocinio. La title track, ad esempio, strizza l'occhiolino ai Blur più intimisti e il cantato ricorda in modo incredibile quello di Damon Albarn.
A prescindere dalle somiglianze, più o meno velate, questo episodio è uno degli icerberg del disco, a differenza di Cobweb/Connections, troppo "americana" e poco british per uno come lui. Testify, con quel suo approccio da club, si rivela un'arma vincente grazie ad un uso intelligente del flauto (non pensate che a suonarlo sia Ian Anderson) e successivamente dei fiati che la rendono davvero molto bella nel suo insieme.
Molto funkeggiante, ma allo stesso tempo malinconica, è That Pleasure, anche se poi è Failed a far sorgere un dubbio.
È Paul Weller o Noel Gallagher a cantare su questo brano, ma soprattutto a chi dovrebbe appartenere una perla del genere? La risposta la rivela la continuazione della canzone che fa capire come l'ex Oasis sia un attento conoscitore della discografia dello zio Paul.
Sul tramonto di Fat Pop, si materializzano altri episodi di grande impatto, a partire da Moving Canvas per passare a In Better Times, sino alla conclusiva Still Glides The Stream che mette la ceralacca a un altro episodio di spessore della discografia variegata di Weller.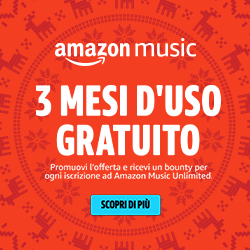 Gli ultimi articoli di Francesco Brunale