Iron Maiden
Senjutsu [recensione]
(Parlophone)
heavy metal, prog metal, epic metal, power metal
_______________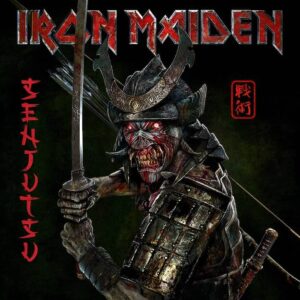 A distanza di sei anni dalla pubblicazione del doppio disco The Book Of Souls, gli Iron Maiden, stoici, inossidabili e immortali paladini della NWOBHM, mandano alle stampe il loro diciassettesimo lavoro discografico intitolato Senjutsu, doppio album edito per Parlophone e anticipato dall'uscita dei singoli The Writing On The Wall e Stratego.
Un duplice e ambizioso volume dall'elevato minutaggio (poco meno di ottantadue minuti) che, accompagnato da un azzeccato hype mediatico, raccoglie e mescola sonorità power metal, prog metal ed heavy metal classico: un tracklist di dieci tracce inedite che prendono forma attraverso cavalcate epiche, riff granitici, lunghe e mistiche intro arpeggiate dal sapore western morriconiano e dalle linee orientaleggianti e arabeggianti, teatralità scenografica e orchestrale, melodie elaborate, ritmiche articolate, refrain meno catchy rispetto al passato, magiche atmosfere sintetiche, assoli dinamici e ipersonici, ballad medievali e tematiche storiche, filosofiche e contemporanee.
Un'armatura compositiva che, di fatto, non aggiunge e non sottrae nulla alla prolifica, longeva e monumentale carriera (ultra quarantennale) cifra stilistica del sestetto britannico, che per qualcuno potrebbe suonare, per paradosso, come un auto-plagio.
Gli over sessanta Bruce Dickinson (frontman e cantante), Steve Harris, Janick Gers, Dave Murray e Nicko McBrain si raffigurano come gli ultimi guerrieri samurai (vedi artwork) di un genere musicale (il loro genere; hard rock? heavy metal? melodic metal?) che, nonostante le cicatrici del tempo, delle stagioni e il fallimento del "sistema", conserva ancora quel riconoscibile marchio di fabbrica identitario e corale che li ha caratterizzati quale paradigma della letteratura metal, dagli anni '80 ai giorni nostri, alternando passaggi evocativi, narranti, emotivi, oscuri e riflessivi ad altri belligeranti carichi di velocità mista a potenza.
Senjutsu è l'ennesimo tentativo da parte di chi, come gli Iron Maiden, è riuscito, al netto di un'ispirazione ormai legittimamente satura e brandendo una katana insanguinata, a resistere al canto delle sirene ulissiane della modernità e a trasformarsi di continuo, pur senza cambiare mai tattica e strategia.
https://www.facebook.com/ironmaiden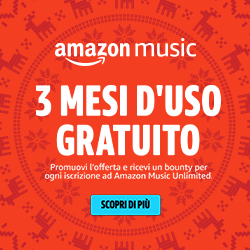 Gli ultimi articoli di Andrea Musumeci