Mentre chi c'è già sta affilando la carta di credito per acquistare i biglietti per l'edizione 2017, c'è ancora chi non si rassegna che il Primavera Sound 2016 è già finito da una settimana.
Per chi l'ha visti e per chi non c'era… ecco il video degli Explosion in the Sky Disintegration Anxiety nella versione live.
Il video è stato ripreso il 2 giugno 2016 sul palco principale del Primavera Sound Festival di Barcellona, in cui gli Explosion in the Sky sono arrivati in grandissima forma ed è un estratto dallo streaming integrale del concerto trasmesso da Red Bull TV.
Alzate il volume!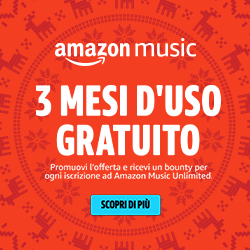 P.S.: la foto di apertura è di Eric Pamies
Gli ultimi articoli di Massimo Garofalo