Dakota Days
Dakota Days
(Cd, Ponderosa/Edel)
art-pop, new-wave, psichedelia
________________
Dakota Days (omonimo di un gruppo dell'Arizona) è un progetto curato da Ronald Lippok, già in tour con Ludovico Einaudi (oltre che una delle anime dei To Rococo Rot) e Al Fabris, compositore che vanta fra le proprie collaborazioni quelle con Pacifico e Blonde Redhead.
Il nome del duo deve l'ispirazione al palazzo dove venne assassinato John Lennon, il Dakota Building.
In questo album, registrato fra Varese e Berlino, troviamo atmosfere che spaziano fra generi diversi, ma sono chiare le matrici new-wave, psichedelica, progressive e post-punk.
Inizio col botto con una cover strepitosa: Slow di Kylie Minogue viene interamente stravolta e reinterpretata con un cantato ipnotico e melodie lisergiche che molto si avvicinano ai primi lavori degli Stone Roses.
Si prosegue con Planet Of The Apes, primo singolo estratto; molto dark.
Le atmosfere dream di Autumn Of e il cantato suadente che caratterizza la quasi dylaniana Sinners Like Us (brano che potrebbe figurare benissimo fra il repertorio di Badly Drawn Boy) aprono il varco ad una delle mie canzoni preferite dell'album: Without A Stone, cupa e malinconica ricorda molto le cose più dark di Ian Curtis.
Clare De Kitchen ci va viaggiare su binari più rilassati, mentre con The Kiss ci spostiamo su sonorità più sporche. L'omonima Dakota Days è la più sognante del cd ma quasi svanisce rispetto alla successiva rilettura della sigla originale del serial tv Love Boat.
Chiudono questo Dakota Days, la strumentale The Hunter, la deliziosa sperimentale Sometimes .
Un album da avere e da consumare.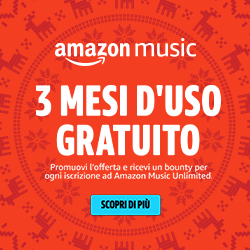 Gli ultimi articoli di Fabio Busi