Coldplay
Music Of The Spheres
(Parlophone)
pop
_____________________
Anticipato dai singoli Higher Power e My Universe, i Coldplay pubblicano il loro nono album in studio, a quasi due anni di distanza da Everyday Life. Prendendo in prestito il concetto dell'armonia musicale creata dai corpi celesti in movimento, Music Of The Spheres promette, dal titolo e dal video promozionale disponibile su YouTube, di essere una sorta di viaggio cosmico nel nome dell'amore universale.
Le dodici tracce, di cui cinque rappresentate da emoji (un ritorno alla simbologia) si dividono tra strumentali e brani pop in puro stile Coldplay, con un bel ritorno alle atmosfere anni '80 e un tocco elettronico. Tra queste spiccano People Of The Pride, un elettro-rock vitale che dà un po' di brio all'andamento dell'intero disco e Coloritura, 10 minuti d'atmosfera tra piano, orchestrazioni cinematografiche e arpeggi metallici.
Tanti anche stavolta i musicisti che hanno partecipato alla realizzazione di quest'opera: da Selena Gomez nella ballad Let Somebody Go, al duo R&B americano delle gemelle Strother in Human Heart (pezzo a cappella con l'uso dell'autotune), ai coreani BTS in My Universe, che è balzato direttamente in cima alle classifiche di mezzo mondo.
Pur contenendo tutti gli elementi che negli anni sono diventati il marchio distintivo della musica dei Coldplay, Music Of The Spheres strizza l'occhio alle nuove generazioni (vedi alla voce collaborazioni), quasi alla ricerca più di un consenso universale, che di un'evoluzione nel proprio stile.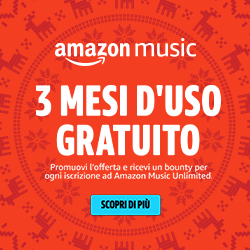 Gli ultimi articoli di Simona Fusetta