The Postal Service
Give Up (Deluxe 10th anniversary edition)
(2cd, Sub Pop)
electropop, indie pop
_______________
Uscito originariamente nel 2003, celebra quest'anno il decennale, Give Up album d'esordio (e unico ufficiale al quale seguirono soltanto due ep)  dei The Postal Service, progetto collaterale di Ben Gibbard dei Death Cab For Cutie.
Nonostante sia praticamente un progetto meteora, questo Give Up, arrivò a portare alla Sub Pop più di un milione di copie vendute, risultato che all'etichetta di Seattle, prima di allora era riuscito solamente con Bleach dei Nirvana.
Questo lavoro, pieno di gemme indie pop di straordinaria efficacia e brillantezza, vede la partecipazione vocale di Jenny Lewis dei Rilo Kiley che spicca principalmente nella traccia d'apertura The District Sleeps Alone Tonight.
Secondo estratto è invece Such Great Heights, brano capolavoro che probabilmente ha aperto la strada a molte band electropop tanto in voga di questi tempi.
L'album originale, qua rimasterizzato, alterna motivi vivaci a momenti più riflessivi molto influenzati sia da sonorità indie pop che da atmosfere quasi jungle come nella conclusiva Natural Anthem.
Nel secondo cd di questa reissue deluxe, spicca A Tattered Line Of Strings (uno dei due inediti presenti) unitamente all b-side Be Still My Heart.
Fra le altre rarità di grande interesse, si trova la cover in salsa indielectro di Against All Odds di Phil Collins.
Nell'album sono poi presenti remix e cover di brani già presenti in Give Up. Piacevole all'ascolto anche se un po' scontato è il lavoro di John Tejada su Such Great Heights, mentre totalmente trascinante è il sound anni '80 del Dj Downfall Persistent Mix di The District Sleeps Alone Tonight.
Dopo altri remix molto soft, uno dei quali ad opera anche di Matthew Herbert, trova spazio una versione live di Recycled Air che conduce alla chiusura con We Will Become Silhouettes eseguita dai The Shins e soprattutto con un piccolo capolavoro su Such Great Heights ad opera di Iron & Wine.
Un'edizione deluxe letteralmente imperdibile per chi non possedeva l'album originale, altrimenti appetibile solo per grandi fans di questo lavoro.
http://postalservicemusic.net/
[amazon_link asins='B00BB5OLLM,B00O8G0598,B00007L7ET,B0055KMWFQ,B00079Z9V4,B00009V7RG,B014I2XEDA,B000095K7A' template='ProductCarousel' store='rock02-21′ marketplace='IT' link_id=' b0af5fce-1511-11e7-8379-311d32aa0413′]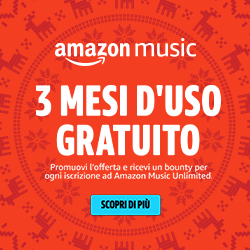 Gli ultimi articoli di Fabio Busi