Saxon 
Sacrifice
(CD, UDR music, EMI)
heavy metal
______________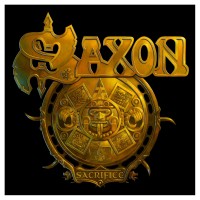 Per chi non li conoscesse, i Saxon ricordano… i Saxon.
Il gruppo capitanato da Biff Byford, inconfondibile voce del NWOBHM, è arrivato al suo ventesimo album, dopo trent'anni di onorata carriera.
Come i Motorhead, la band dimostra un'etica del lavoro d'altri tempi: fare la propria parte sino all'ultimo. Nulla a che vedere con i rocker della generazione successiva, per cui il miraggio del successo era il punto d'arrivo e la musica solo un mezzo.
In Sacrifice i temi del genere ci sono tutti: guerra, questione sociale, velocità, forza, onore. Il classico inventario di valori con cui il metallaro tipo ama travestirsi.
Qui la chitarra po esse fero e po esse piuma, citando il film di Verdone.
Le più tonanti le troviamo in Warriors Of The Road , dove si fondono con il fischio dei motori, e in Wheels Of Terror, in cui la durezza del suono è confermata dal testo senza pietà ("non facciamo prigionieri, non v'è rifugio..").
A bilanciare questa durezza interviene l'emotività espressa in Guardians Of The Tomb e Night Of The Wolf.
Un'analisi a parte meritano le bonus tracks: cinque vecchi successi rielaborati in studio. Crusader orchestrata rimane un gran punto interrogativo (perché un pezzo la cui forza sta nell'essenzialità andrebbe rielaborato così, lasciando in bocca un forte retrogusto di sala d'incisione?).
Le altre edizioni sono più credibili: Just Let Me Rock e Forever Free sono state registrate di nuovo, dando loro maggiore corpo, con suoni adatti al nuovo millennio.
A trovare una veste acustica sono state Frozen Rainbow e Requiem, scelta azzeccata soprattutto per quest'ultima traccia. Inno lungimirante, Requiem è molto più attuale ora di quando fu scritta, e rende merito a questo gruppo longevo e produttivo.
In ultima analisi, l'ultima fatica dei Saxon, Sacrifice, si tratta di un album onesto ed efficace, che conferma il mestiere di questi mastri metallari.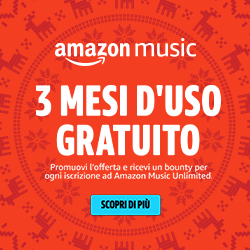 Gli ultimi articoli di Dafne Perticarini