Paul Draper
Spooky Action
(Kscope)
brit-pop, alternative rock, progressive rock
_______________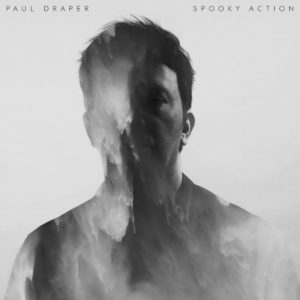 A quasi tre lustri di distanza dallo scioglimento dei Mansun, Paul Draper, leader della compianta band di Chester, giunge con un lavoro solista intitolato Spooky Action, che segue a gran richiesta dei fans i 2 EP fatti uscire precedentemente.
L'album parte con un brano molto ambizioso, che si avvicina molto al prog-rock e non solo per durata. Don't Poke The Bear introduce nella maniera meno immediata possibile un lavoro che abbraccia però diversi stili.
Di più facile ascolto la seguente Grey House,macchiata di suoni psichedelici che all'inizio la avvicinano ai primi The Black Angels ma poi deviano verso sonorità alla Talking Heads.
Il primo singolo estratto Things People Want si accosta molto a ciò che erano le produzioni dei Mansun e lascia poi spazio a Who Is Wearing The Trousers, brano con un groove molto intrigante caratterizzato da contaminazioni quasi industrial.
Jealousy Is A Powerful Emotion cambia ancora stile e si candida a traccia migliore del disco con un sound molto simile ai Depeche Mode più emozionali.
Meno convincente che su Ep, Friends Make The Worst Enemies, troppo prolissa con quasi 2 minuti evitabili  in aggiunta alla prima versione. Con Feeling My Heart Run Slow, altra perla di questo Spooky Action, aumenta il ritmo e non è da escludere che si riesca anche ad entrare in qualche airplay italiano maggiormente dedito al rock.
Premio lunghezza del titolo, va alla successiva You Don't Really Know Someone, Till You Fall Out With Them, ennesimo brano alquanto elaborato che non facilita l'ascolto soprattutto di primo impatto.
Can't Get Fairer Than That riporta ai fasti degli albori della band ed è forse uno dei pochi brani che resta immediatamente in testa.
Con le chitarre graffianti e un po' fuori luogo di Feel Like I Wanna Stay (brano comunque con una melodia accattivante) e la ballad The Inner Wheel si chiude questo gradito ritorno per tutti gli amanti del brit-pop. Bentornato Paul!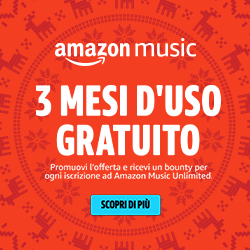 Gli ultimi articoli di Fabio Busi