Mothlite
Dark Age
(Cd, Kscope)
synth-pop, dark
_______________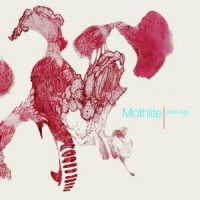 Abbiamo assistito in questi ultimi anni ad un tentativo di riproposizione degli anni '80 e dei suoi suoni (in particolare il post-punk). In questo album di Mothlite ci troviamo di fronte alla riesumazione di uno dei generi di maggior successo commerciali di quegli anni: si tratta del synth-pop. L'opera di Mothlite, Dark Age, è caratterizzato da una vena oscura memore delle lezioni dei Tears For Fears e dei Depeche Mode.
Mothlite è il progetto di Daniel O'Sullivan, membro del gruppo black metal degli Ulver, nonché collaboratore di alcuni artisti tra i quali spicca il nome dei Sun O))). Nel primo album O'Sullivan trattava temi d'infanzia tramite l'ambient folk. In questo Dark Age, Daniel esplora i propri tumulti emotivi, il dolore e la rabbia, la nascita e la morte. Allora non stupisce il fatto che tre canzoni contengano nel titolo tre nomi di animali: essi condividono con noi stessi istinti (paure) e stesso ambiente (ostile). Ancora, non stupiscono nemmeno i titoli The Blood e Milk, entrambi liquidi vitali: il latte che viene dato alla nascita ed il sangue che scorre nelle vene.
L'album è aperto da Wounded Lions, dove magniloquenti droni arcaici che richiamano alla mente i Dead Can Dance ripiegano poi su un lento synth pop parente dei Depeche Mode. Disappear adotta un ritmo tribale per poi diventare più rarefatto ed ipnotico. Seeing In The Dark porta l'oscurità verso lidi dreamy. Il punto di rottura è The Blood, che corre lungo una strada dance. Il disco poi si muove verso orizzonti più oscuri, come testimoniano la spiritata Something In The Sky e la tenebrosa The Underneath. Dreamsinter Nightspore è farcito di cadenze industriali, e fa da spalla a Zebras, con quest'ultima che sposa Dead Cand Dance e Tears For Fears. Il trip-hop di Milk si oppone invece a Dark Age, che sfrutta campionamenti e un ritmo monotono. Red Rook inizia con voci distanti, appena percepibili. Il passo è rallentato ed emergono cori sognanti ed una voce tenera, il tutto accompagnato dal piano. La canzone termina con gli archi che avvolgono la melodia, trasformandola in qualcosa di epico.
Dark Age si inserisce nel filone del synth-pop più oscuro, spostando le coordinate dei Depeche Mode di non molto: troppe volte si ha la sensazione infatti di ascoltare una melodia cantata da Dave Gahan. L'album è a tratti ripetitivo, tuttavia si fa ascoltare facilmente.
Gli ultimi articoli di Alessio Morrone