I'm Not A Blonde (But I'd Love To Be Blondie)
Ep03
(Ep, Autoproduzione)
electro-wave, indie-pop
________________
[youtube id="-KWOlGIVDlc" width="620″ height="360″]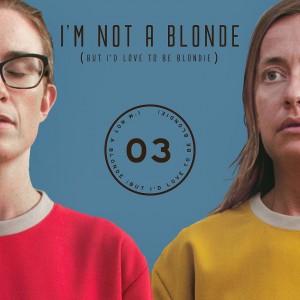 Arriva il terzo ep della trilogia delle I'm Not A Blonde (But I'd Love To Be Blondie).
Con un sound perfettamente in sintonia con i primi due episodi, anche questo Ep03, convince con atmosfere electro-pop di qualità.
Con una strizzata d'occhio alla Roisin Murphy più glam, la prima traccia The Contract, potrebbe benissimo figurare fra le produzioni dei primi anni del 2000 della label Kitsuné Maison. Catchy quanto basta, questo brano impedisce di stare fermi e ci si ritrova involontariamente a battere il piede a ritmo.
Più oscure, ma non meno orecchiabili, le sonorità della sperimentale Come Konka!
Parte con un incedere tribale la terza e ultima traccia Not Lost, che prosegue esplodendo in un tripudio di synth ed handclapping.
Ep03 chiude degnamente la trilogia definita 3P dalle due polistrumentiste Chiara Castello  e Camilla Matley.
E adesso aspettiamo con ansia un intero lavoro ad opera di queste I'm Not A Blonde (But I'd Love To Be Blondie).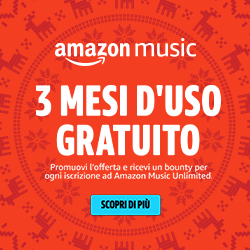 https://imnotablonde.bandcamp.com/
Gli ultimi articoli di Fabio Busi