Jeff Beck
Emotion And Commotion
(Cd, Rhino)
new age, fusion
_______________
A sette anni dal suo ultimo album Jeff, datato 2003, torna il chitarrista inglese Jeff Beck con Emotion And Commotion, un album nel quale presenta cover di grandi classici, con le partecipazioni vocali di Imelda May, Olivia Safe e Joss Stone.
Si inizia con Corpus Christi Carol, un classico presentato negli anni '90 anche da Jeff Buckley che ne fece una versione estremamente emozionante, a differenza di questa che tende a cadere nella noia.
Si prosegue con un brano di tutt'altro genere: Hammerhead : pura energia che piacerà molto agli amanti dei virtuosismi alla chitarra.
Never Alone ci riporta nel territorio fusion tipico di Jeff Beck, così come una versione di Somewhere Over The Rainbow quasi irriconoscibile.
I Put A Spell On You di Jay Hawkins vede la prima partecipazione di Joss Stone che si cala nel ruolo di Nina Simone e ne offre una versione da brividi: assolutamente il brano per il quale vale la pena acquistare il cd.
Si torna in una dimensione new age con Serene che lascia poi spazio a Lilac Wine di James Shelton cantata da Imelda May. Ancora una volta però si pensa alla versione di Jeff Buckley ed il paragone non regge.
Un salto nella lirica adattata a fusion con Nessun Dorma per poi ritrovare Joss Stone alle prese con There's No Other Me, brano con spiccate connotazioni black e con un'intepretazione eccelsa.
Chiude l'album Elegy For Dunkirk con la partecipazione di Olivia Safe.
Un album di ottima qualità ma generalmente confuso in un meltin' pot di stili che contrastano uno con l'altro. Una stella in più per i due brani che vedono Joss Stone alle voci.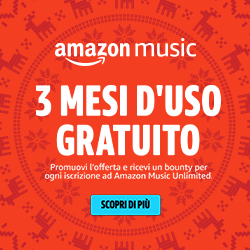 Gli ultimi articoli di Fabio Busi