Hola La Poyana
A Long Cold Summer
(Hopetone Records)
rock-blues
_____________
Dietro al monicker Hola La Poyana si nasconde il nome dell'artista sardo Raffaele Baldas. Dopo aver dato alla luce nel 2017 il disco A Tiny Collection of Songs About Problems Relating to the Opposite Sex, ecco che viene fuori al tramonto di questo 2020 l'Ep A Long Cold Summer.
Le influenze del musicista in questione sono molteplici e colpisce la capacità di saper sintetizzare le stesse, dando alle canzoni uno spaccato di originalità e immediatezza.
L'anima blues in questo disco si sente, come lo si può chiaramente capire da Like Modern Jesu Christ, in cui sembra davvero di trovarsi in qualche bettola americana ad ascoltare band che vivono di queste sonorità.
Le melodie non mancano, così come appare chiaro un suo omaggio al Beck di Sea Changes nell'opener Your Past Doesn't Mean A Thing. Grab Those Monsters And Kill'Em All è un altro spaccato molto malato, in cui si condensano gli elementi elettronici con quelli tipici del low-fi e il risultato che ne viene fuori è piacevolmente sorprendente.
Sembra quasi che Money Mark sia finalmente tornato e questo non può che essere un attestato di stima verso Baldas che non fa della banalità la sua caratteristica principale. Being The Odd One Out ha legami con la musica sudamericana e si apre nel ritornello in modo chiaro e solare, mentre la conclusiva Before You Leave è un altro fotogramma buio (fantastico il sax malato) che impreziosisce un disco di assoluta qualità. Vivamente consigliato.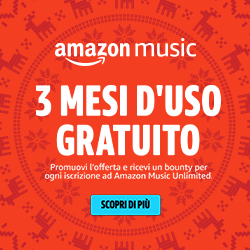 Gli ultimi articoli di Francesco Brunale