Steve Morell
Loneliness
(Lp, Pale Music Int.)
industrial gothic, new wave, trance, black metal
________________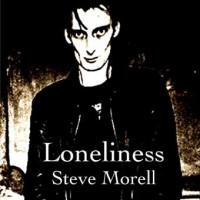 Sono quattro diverse interpretazioni. Quattro modi di vedere la solitudine. Si chiama Loneliness, infatti, ed altro non è che il primo assaggio del prossimo album di Steve Morell che conosceremo meglio con il nome di The Life And Death Of Jimmy Pheres And His Rise From The Underworld.
Loneliness non è altro che una sola idea che ci viene proposta spaziando in vari ambiti di quello che la musica ci può offrire. In un boccone.
Sembra di saltare da un mondo all'altro fin da quando, in apertura, si viene ingoiati da un sound che più doom non si può regalatoci dal mixaggio made by Alexander Hacke (Einsturzende Neubauten) capace di creare atmosfere che gettano uno sguardo nel mondo dell'oltretomba. Su un sottofondo di basso black metal-style, un intermezzo gotico e scie di piano campionate direttamente dal brano originale. Originale che ci viene proposto per secondo.
E qui il mondo diviene meno cupo. Chitarra acustica ed elettrica che si corteggiano dietro vocalizzi che rimandano la mente alla malinconia di Neil Young ma con un timbro caldo quasi alla stregua di quello che ha fatto la fama di Nick Cave.
Ed è proprio appena si smette di fantasticare che si viene in qualche modo catapultati sulla pista da ballo. I campionamenti non cambiano ma si fanno marginali rispetto al lavoro di tastiere e sintetizzatori. In perfetto stile di fine anni ottanta ma rivisto e corretto. Dove la parte vocale sembra più una conversazione. Dove uomo e donna si confrontano.
E alla fine, cosa resta? Resta l'essenziale. In un'apoteosi elettronica dove Luis Miguilez (Glamour To Kill) sembra aver dato il meglio di sé.
Un lavoro dove i cambiamenti del corpo la fanno da padrone.
Ma l'anima resta la stessa.
Sempre.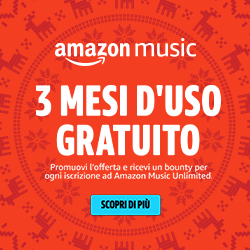 Gli ultimi articoli di Ileana