Suede
Bloodsports
(Cd, Wmalls)
brit-pop
_______________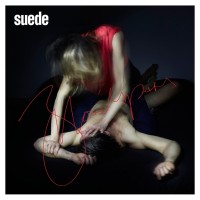 A quasi undici anni di distanza dal loro ultimo e trascurabile lavoro A New Morning, torna Brett Anderson coi suoi Suede e Bloodsports, un album nuovo di zecca che lascerà più che soddisfatti anche i fans della prima ora della band britannica che raggiunse il suo apice verso la metà degli anni '90.
Già dal primo estratto Barriers si percepisce la magia a cui ci avevano abituati con brani del calibro di Trash e Beautiful One ma con la successiva Snowblind, brano pieno di energia, si ha la certezza che la band è tornata davvero alla grande.
It Starts And Ends With You, secondo estratto da questo Bloodsports, riporta ai fasti dell'album Dog Man Star e si candida per essere ascoltato molto a lungo nel tempo.
Un sound midtempo come quello di Sabotage si alterna con For The Strangers, che non sfigurerebbe nel repertorio del duca bianco.
Hit Me, è probabilmente il brano più pop e commerciale di questo nuovo lavoro e ci riporta nel pieno degli anni '90 quando Suede e Pulp invadevano le classifiche Uk col loro britpop tinto di glam.
Dopo Hit Me, che sembra da fungere come spartiacque all'interno dell'album, però le atmosfere si fanno più cupe e tenebrose con Sometimes I Feel I'll Float Away e soprattutto nella minimale What Are You Not Telling Me?, uno dei brani più difficili targati Suede.
L'album si avvia alla conclusione con due brani non proprio immediati come Always  e Faultlines che chiude in maniera sublime questo gradito ritorno.
Difficilmente le reunion portano brani così ispirati, ma Bloodsports si consuma tutto d'un fiato lasciando il desiderio di ripartire da capo.
I Suede sono riusciti ancora una volta a conquistarci il cuore, ma se n'erano mai andati?
Gli ultimi articoli di Fabio Busi