Nena And The Superyeahs
Electric Lane
(Cd, Metatron Group / Halidon)
electro-pop
[starreview tpl=16]
________________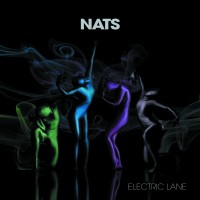 Nena And The Superyeahs, giovane gruppo bergamasco con più di un lustro d'attività alle spalle, e un curriculum di tutto rispetto, ha recentemente dato alle stampe Electric Lane, full-length album che non fa mistero delle sue ambizioni in campo electro/pop/dance/rock.
Già, perché la band capitanata da Serena "Nena" Marinelli ha nel suo DNA artistico una varietà di elementi che concorrono alla creazione di un sound vario e dalle differenti sfumature. Sebbene di primo acchito predomini l'espressività tipicamente easy listening e mainstream di certo pop elettronico da classifica, in realtà la struttura dei brani contiene robusti ritmi rock alla base.
In quanto a versatilità e polivalenza, uno dei modelli di riferimento della band è senza dubbio l'operato di Madonna, per la sua indubbia capacità di reinventarsi continuamente, riuscendo a rimanere al contempo commercialmente appetibile.
La strada imboccata da Nena And The Superyeahs è proprio questa, e, fatti i dovuti distinguo con una delle trend-setter contemporanee per antonomasia, il loro Electric Lane funziona parecchio bene, grazie a un lotto di brani veloci, immediati e accattivanti, che hanno buon gioco nell'unire la vocalità dal grande appeal di Nena a partiture strumentali fresche e semplici, ma con un'eleganza che a volte ricorda gli ultimi Garbage.
La tracklist alterna momenti più scanzonati e danzerecci, come Like Gold, Bullshit, Start Smoking Stop Smoking a episodi dal peso specifico più elevato, come il singolo di lancio A Little Of You, e del suo successore Relax.
L'ascolto procede in modo fluido e senza forzature, mostrando il fianco solamente in relazione ad alcune soluzioni e passaggi che sanno di già sentito (come per altro il 99% della musica pop contemporanea, del resto).
Ultima considerazione al comparto tecnico, che ha fatto un ottimo lavoro in sede di regia, dotando l'album di suoni caldi, potenti e avvolgenti, patinati e professionali al punto giusto, così come il suggestivo artwork (vagamente cicconiano).
Bravi, anche e sopratutto per la volontà necessaria a portare avanti una proposta dal sapore prettamente e tipicamente internazionale sul nostro troppo spesso sterile territorio nazionale.
NATS – Punk Mission by Nena and the Superyeahs
Gli ultimi articoli di Alekos Capelli