Neil Young + Promise of the Real:
The Visitor
(Reprise Records)
rock d'autore, folk-rock
________________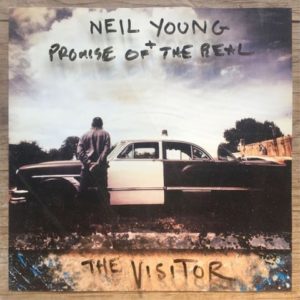 A distanza di due anni dall'ultimo progetto realizzato insieme ai giovani Promise Of The Real capeggiati dai figli di Willie Nelson, Neil Young battezza l'uscita del nuovo disco dal titolo The Visitor.
L'album è stato registrato nel corso di tre sessions con i Promise of the Real, band che ha preso ormai il posto degli storici Crazy Horse.
The Visitor è il diciassettesimo album in studio di Neil Young e come in ogni suo progetto ci ha messo talento, generosità, impulsività, coerenza e sregolatezza, ma in modo estremamente oculato, dando l'idea comunque di un album scritto e inciso con urgenza espressiva.
Disco anticipato dal singolo Already Great, è composto da dieci tracce dal genere folk e rock d'autore nel quale è lampante e indubbia come non mai la direttrice attivista, ambientalista, patriottica e anti-Trump.
Da parte dell'artista accigliato ci si sarebbe aspettato un periodo più lungo di riposo o quantomeno un lento ed elaborato ritorno alle scene. Ma la mutata situazione politica e il suo amore per lo stile di vita americano e per la libertà d'espressione hanno spinto l'artista canadese a una reazione precisa – a suon di chitarre e versi taglienti – verso l'avvenuta elezione a Presidente degli USA di Donald Trump.
La sua vena ecologista viene fuori in Stand Tall e Forever dove, narrato da voce dolce e vulnerabile, c'è un invito ad opporsi a testa alta a chi vuole distruggere il nostro pianeta e chi lo deturpa.
In Change of Heart tira fuori una voce matura che, con parti fischiettate e un parlato dallo stile country, s'interseca bene al mandolino e a un glockenspiel.
In Carnival e Children of Destiny lo stile inconfondibile del buon caro e vecchio Neil viene a mancare: un pezzo rock di stampo latino a-la Carlos Santana, con squilli di trombe, arrangiamenti e archi che sembrano usciti da un musical di Broadway, con i testi che però non cambiano forma, ma restano incentrati sempre sul lottare per il pianeta, per i propri diritti e per quelli dei propri figli.
La posizione del Nostro viene messa in chiaro sin dalle prime battute dell'album: in Already Great canta: I'm Canadian, by the way, and I love the USA.
Dalla fulminea Fly by Night Deal e When Bad Got Good, si passa a Diggin' a Hole in cui si sofferma su tre frasi quali 'Sto scavando una buca, I miei nipoti avranno bisogno di una corda lunga, Sono preoccupato' che lasciano aperta ogni interpretazione.
The Visitor è uscito in contemporanea ad un progetto denominato Neil Young Archives, nel quale l'immenso catalogo musicale Younghiano sarà accessibile in streaming gratuitamente per un anno e nella più alta qualità disponibile.
The Visitor è a tratti dolce e passionale ma anche tagliente, gracchiante e incisivo; paga pegno della minore incisività dei Promise of the Real rispetto ai Crazy Horse, ma restituisce comunque l'immagine di un artista che non ha smarrito la sua inconfondibile voglia di dire la sua, a discapito forse di un maggior riguardo verso ogni singola traccia.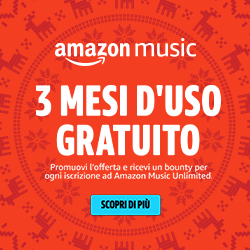 Gli ultimi articoli di Marco Capone