Matthew Dear
Beams
(Cd, Ghostly International)
electro pop, indietronica
________________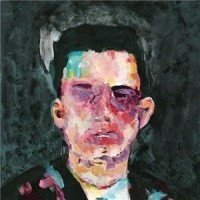 Attivo ormai dai primi anni del 2000 il texano Matthew Dear ritorna con Beams, una nuova produzione sempre in bilico fra atmosfere elettroniche e avant pop .
Apre le danze Her Fantasy, primo estratto da questo lavoro,brano contraddistinto da handclaps e sonorità alla Caribou con un cantato che ricorda vagamente lo stile di David Byrne.
Più improntata a sonorità new wave anni '80 invece la seguente Earthforms. Headcage ritorna invece ad atmosfere electro tipiche dell'artista seppure ancora a bassi bpm. Più movimentata Fighting Is Futile, probabile nuovo estratto dall'album, così come Up & Out che richiama gli ultimi Hot Chip. Sonorità simili ma più originali in Overtime, uno dei brani più interessanti dell'intero lavoro. La più scontata Get The Rhyme Right lascia spazio ad una piccola perla indietronica quale è Ahead Of Myself.
A differenza degli ultimi lavori di Dear, questo è meno d'impatto e richiede più ascolti per essere ben apprezzato, ma anche Do The Right Thing non ha nulla da invidiare a tanti altri artisti della scena indielectro molto più affermati.
Chiudono le atmosfere eteree alla Bjork di Shake Me e la bellissima Temptation, piena di synth aciduli.
Una buona e gradita conferma questa di Matthew Dear, in attesa che il grande pubblico della scena indietronica si accorga di lui.
Sito ufficiale: www.matthewdear.com
Gli ultimi articoli di Fabio Busi